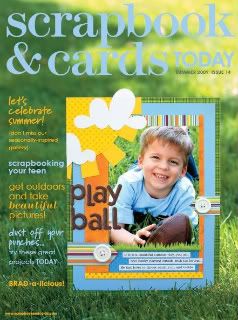 Did you get your's?
Everyone did a great job on this issue ~ So bright and cheery. Thanks Catherine & Kerri & your whole team for doing a fabulous job.
I think my favourite creation in this issue is "Summer" by Roxanne Jegodtka.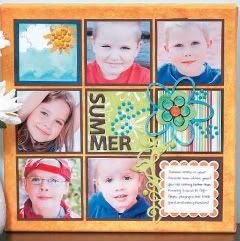 I love the little brads covering the sun. This is a great layout for any event because you can get so many pictures on your page without it lookig messy.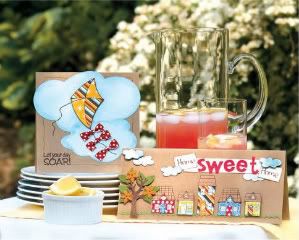 I love Sarah's cards too.
Check out her blog "Only in Hollywoodstock"
If you haven't recieved your copy of this great FREE magazine you can download all it's summer goodness from Scrapbooks And Cards Today