We have discovered a new friendly little family member...
Living in a hole in the front porch...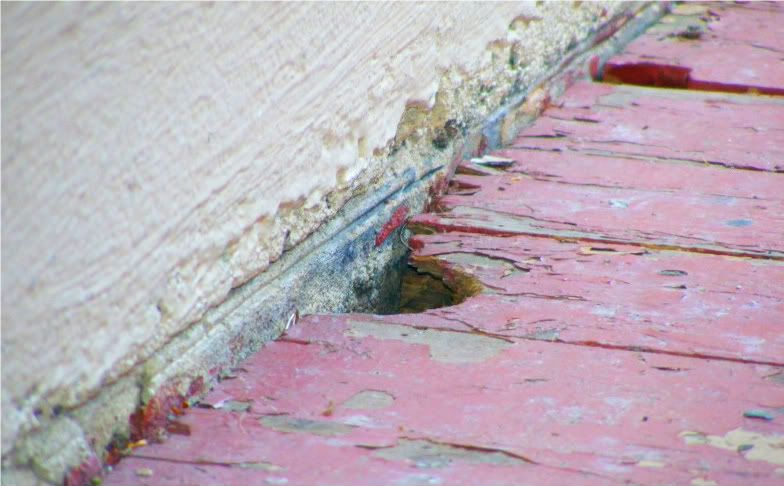 Introducing "Chocolate Chip" ~ Chip is going to provide LOTS of great photos for layouts - maybe even a mini-book.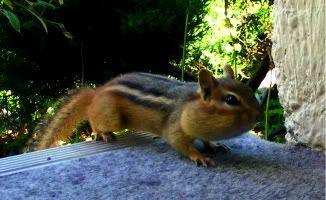 My daughter & I spent a beautiful, first day of summer laying on the front porch, waiting for Chip to appear (which he did repeatedly). Both of us with cameras, so we got lots of beautiful pics of him. Even though Chip would run off , he would always come back with his little cheeks full. My daughter finially decided that he would be more interesting eating our peanuts. He was a little pig. We are going to have fun watching him all summer. By the way ~ Chip is driving the Cat crazy.