The Christmas countdown has begun and it is offically only 10 days until Christmas. I have been making cards, cropping with friends and enjoying all the family time and holiday activities of the season. One of our family member regularly gets left out of the outings ~ our fat four pawed feline ~ Cricket. Other than living in her little cardboard castle ~ yes a bit of a princess, trying to climb the dinning room tree, or chasing the kids around with Christmas ribbon she doesn't do to much. Except when it is time to sit down to have cookies and milk. Then she's right in there (just so you know I don't advocate giving cookies to kitties - but it made great photos)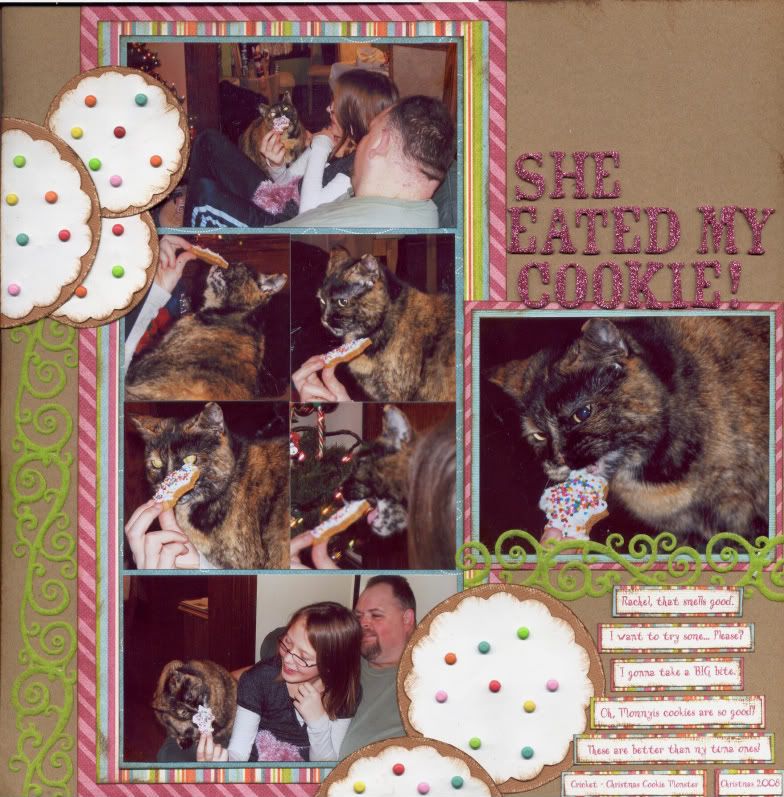 Isn't she funny? Well we can't deny that she is part of this christmas cookie loving family.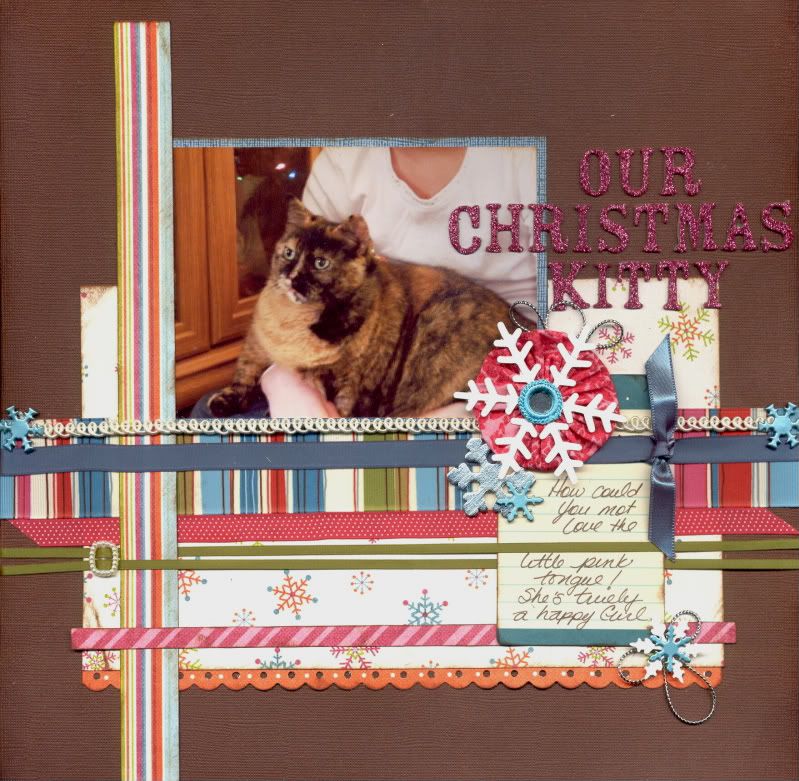 A Very Happy Christmas to everyone and a Blessed New Year - See you in 2010! Kimberly

Products Used: Core'dinations Cardstock, Prism Cardstock, Jillibean Kraft Paper, My Mind's Eye - Colourful Chirstmas papers, Queen & Co felt ribbon, Making Memories Brads, Creative Impressions Brads, American Craft Thickers, October Afternoon Journaling card, Various Ribbons & sewing notions.